Archive | Earth
RSS for this section
Energy flows where attention goes. Focused your thoughts to focus the energy, and energy moves energy.
Thoughts don't make things happen. Focused thoughts are what make things happen.
To put it very simply, thoughts generate mental waves that influence emotional waves that influence physical waves that result in physical experience.
In terms of health, thoughts cause emotions that cause physical reactions that may result in health or illness, depending on the degree of focus of the thoughts and the strength and duration of the emotions. The physical reactions may be resistance causing stress that inhibits the natural healing process, or relaxation and action that stimulates the healing process.
In terms of relationships, thoughts about other people may cause emotions of fear and anger or love and compassion that may cause physical reactions of avoidance or violence or connection and and cooperation.
You could examine any other area of human endeavor and see the same thing happening. People don't take physical action until they are moved to do so by emotions that are generated by thoughts.
http://www.huna.org/html/powerfulpower.html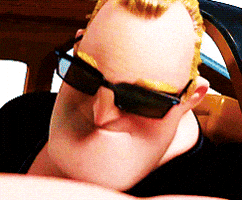 Happiness can be, essentially, a state of mind, or a particular outlook on life. But often times we can observe how our mind is affected by what goes on around us, sometimes by things which do not matter that much. Nonetheless, we get sucked into thinking that it matters a lot. Thus, our thoughts and consciousness become absorbed in negativity, which can greatly affect our disposition, or the way we relate to people, and pave the way for a less than happy future
Think of plans that can assist the whole of humanity. Raise your level of consciousness. To understand that you are a co-creator is to be in harmony with the universe, acting as a servant of and co-worker with the Divine. If you fail to appreciate this reality, you can become destructive and are responsible for causing even more chaos in society or disharmony in your life.
We all have that special place to Go     (❥ˆ◡ˆ)ღ¨ •○๑۩
I like to place Post-It notes with positive quotes on my computer, fridge door, and mirror as reminders to stay positive. Also, I'd like to share with you a quote by an unknown author that was shared in a meditation class that I attended:
Watch your thoughts, they become words.
Watch your words, they become actions.
Watch your actions, they become habits.
Watch your habits, they become your character.
Watch your character, it becomes your destiny.
Happy positive thinking!
(❥ˆ◡ˆ)ღ¨ from the Garden  •○๑۩